Create a Safe & Efficient Workspace
The ability to work from home is a employee perk that offers workers the chance to free themselves from the daily commute and complete their tasks. But along with the freedom and flexibility of working from home comes the risk of cybersecurity issues that occur outside of a protected corporate network.
Even if your company provides virtual private network (VPN) access, your computer and the data it stores could be compromised if someone hacks into your home Wi-Fi network.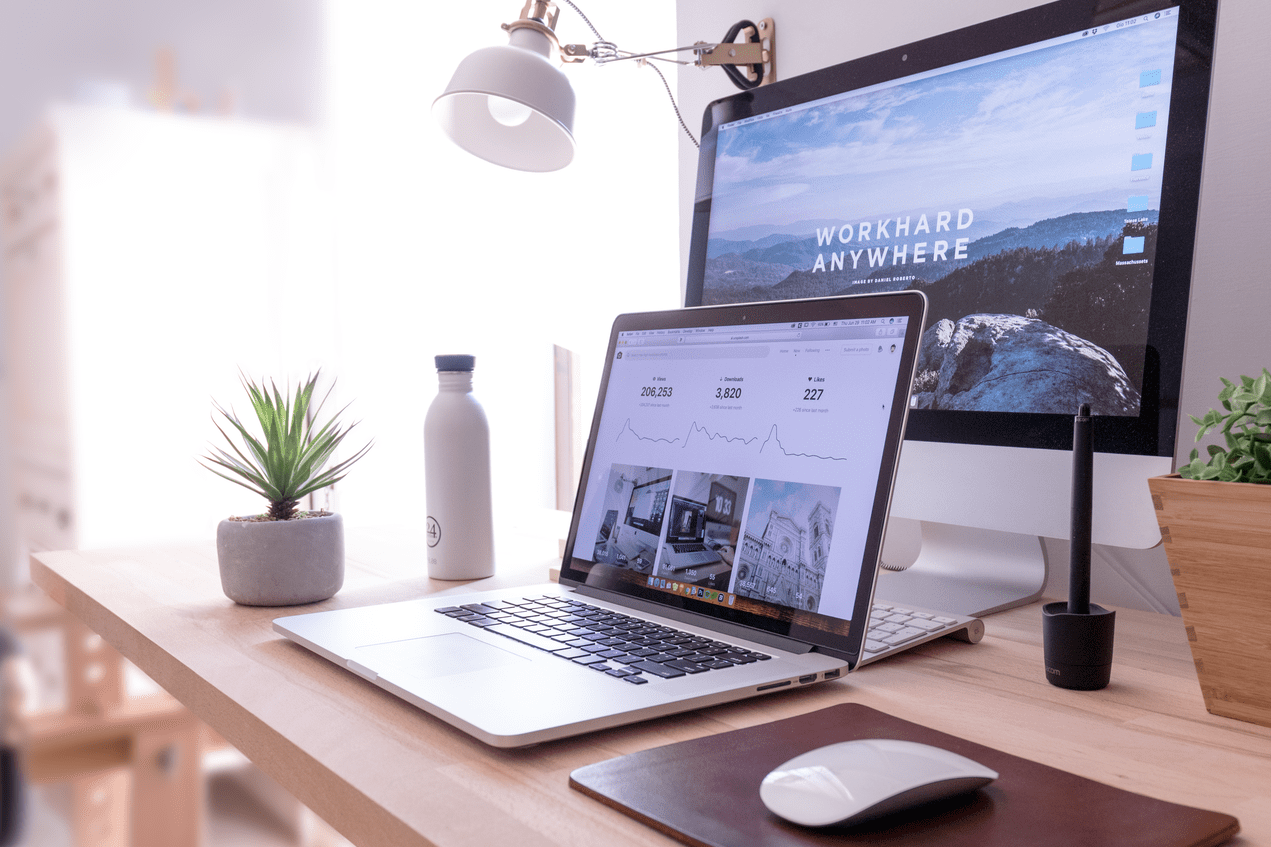 Making sure that sensitive documents and files remain confidential is an issue remote employees need to tackle right from the outset. Of course, ensuring that there is a secure connection to the server is extremely important, but data security is ultimately placed in the hands of the homeowner. Other connected devices in your home may have far fewer security controls than your work laptop, which may give cybercriminals easy access to your device. Leap of Faith Security can provide the products, services and knowledge required to secure your remote office work environment.

Security & Malware Management
Our Security Software suite protects you from online threats with the world's most powerful cloud security solution, keeping you safe no matter how or where you connect. It scans faster, uses fewer system resources, and protects you in real-time by instantly identifying and blocking new threats as soon as they appear. In addition, our WiFi Security VPN and antivirus protection go hand-in-hand. To stay safe online, you need both. Antivirus protects your devices, VPN protects your connection by keeping your browsing private, and both work together to give you security and privacy as you work, share, bank and browse.
Public WiFi is convenient and available everywhere, but it isn't secure. You need a virtual private network (VPN) to protect your online life from cybercriminals and others who use public WiFi to spread malware, steal your personal information, and spy on your activity online.
LFS WiFi security provides:
Why free virus protection isn't better
Often, free antivirus uses your personal information and may do more harm than good. Purchasing reliable antivirus means you're securing your devices without question. When protecting you and your family, you get what you pay for.

Residential Networks
Whether you're looking for an economical solution for one room of your home or to integrate your entire house, Leap of Faith Security provides secure, high quality networking solutions for you and your family to enjoy all year round.
The LFS solution could consist of simply updated category data wiring, or a video surveillance system, secure home Wi-Fi or an advanced protected computer network, either wired or wireless. Please give us call today for additional information.

Computer Upgrades & Data Migration
Leap of Faith Security will discuss all of the options for replacing your existing computer. We will specify the right machine for you — one that will not only be a good choice  today, but will remain up to the task for at least the next five years. There are a myriad of processor and peripheral options which are critical when replacing a computer. A wise decision is not always one driven by the lowest cost.
LFS can safely and securely upgrade any of your computers and devices, including transferring all of your data and settings such as web browsing bookmarks, stored passwords, files, folders, music, photos, videos, and applications as required. When we're finished, you'll find all of your data on the replacement machine just where it was on your old machine. We'll take the time to review all of these options with you prior to completing the project.