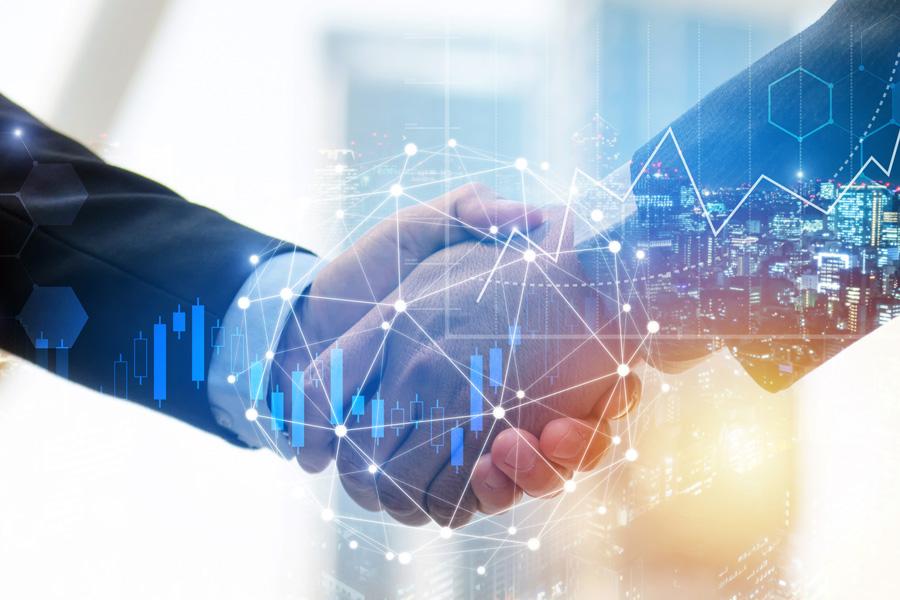 Managed IT Services
Our relationship begins with an evaluation of your current state of technology, including infrastructure, hardware, vertical market business applications and IT vendors. We work with you to identify critical business processes, potential bottlenecks and vulnerabilities, and perform a threat analysis to determine your business risks.
Completing this process allows us to design a managed services technology plan that both satisfies your current requirements and aligns with your long-term business goals.
When we manage your technology infrastructure, LFS becomes an extension of your business — and a true partner. Because our service plans are based on a flat monthly fee allowing you to budget your IT costs annually, we assume both the financial and technical risks in our relationship. This fuels our commitment to continuously identify and deliver solutions that improve your efficiencies and reduce downtime … as a true partner should.

Networks & Cloud Architecture
Cloud networking is a type of IT infrastructure in which some or all of an organization's network capabilities and resources are hosted in a public or private cloud platform, managed in-house or by a service provider, and available on demand.
Why cloud networking?
Businesses today turn to the cloud to drive agility, deliver differentiation, accelerate time-to-market and increase scale. The cloud model has become the standard approach to build and deliver applications for the modern enterprise. Cloud networking has also played a critical role in the way organizations address their growing infrastructure needs, regional expansions, and redundancy plans. Many organizations are adopting a multi-datacenter strategy and leveraging multiple clouds from multiple cloud service providers (CSPs).
Benefits of cloud networking
Most organizations have become a patchwork of on-premises technologies, public cloud services, legacy applications and systems, and emerging technologies — a complex situation that contributes to a weak security posture and results in inadequate governance, visibility and manageability across fragmented networks. A Virtual Cloud Network is the future of networking. It is an architectural approach (not a product) built in software at global scale from edge-to-edge, that's able to deliver consistent, pervasive connectivity and security for apps and data wherever they reside.
How can I migrate to the cloud?
There are three main types of cloud migration:
No matter the size of your organization, or the particular Cloud Networking migration strategy that best fits your company, Leap of Faith Security can provide valuable assistance. From initial analysis to planning and implementation, LFS has the knowledge and experience to make your IT infrastructure project a success.

Hosted E-Mail Solutions
Our hosted email services will eliminate virus, spam and phishing threats before they reach your network and enable rapid recovery from unplanned disasters and network outages.
Leap of Faith Security partners with Microsoft and Google to provide our clients with access to both major email platforms. Through our partnerships, we provide competitively priced Microsoft 365 as well as Google Workspace Business Email plans and packages. For our compliancy-based clients we provide privately-hosted Exchange servers.
In addition, LFS provides our own, custom Enhanced Email Security that integrates with all of our hosted email solutions!
Traditional email security identifies incoming threats based on known signatures to protect against malware, viruses and threats distributed via spam. But today, many email attacks are laser focused and evade traditional detection by adopting advanced techniques and targeting human nature. Adversaries mask payloads by standing up zero-day domains, research their targets, and often impersonate trusted parties to steal money and data. Email security engines based solely on signatures or metadata are no longer enough to protect businesses from these advanced attacks.
Email protection is designed to protect your organization from sophisticated, real-time email threats that can cripple or even take down your business. It uses multiple industry-leading email scanning engines to prevent spam, viruses, malware and phishing from reaching your mailboxes. Our new AI Guardian layer builds on that by analyzing thousands of signals — including the language of the email — to stop a wide range of targeted attacks that evade traditional detection. Email Protection with AI Guardian provides business email customers with the best possible protection in a single easy-to-use service.
Comprehensive, multi-layered protection against malware and unknown email threats
Sophisticated AI Guardian protects against impersonation, zero-day (previously unknown) and targeted attacks
Protection against malicious links in emails and attachments
Data loss prevention and outbound email protection
Ultimate IT administrator control and visibility with flexible policies

Remote Workforce Backup & Sharing
Most businesses are challenged to support their entire workforce working remotely when they have to support a mix of corporate laptops, desktop systems, and personal systems, and manage access to personal and shared work files or document repositories. ShareSync from Leap of Faith Security offers secure, flexible simple controls to address a wide range of scenarios, and it integrates with Exchange, Outlook, Microsoft 365, and existing file servers.
ShareSync is a secure, flexible, and simple platform for real-time file backup with business grade sync and share to help your workforce protect and share their work and improve their productivity in a highly distributed environment.
Deploying a cloud based file sharing service that facilitates remote file access without VPN, enables users to easily and securely store, access, edit, and share files with anyone, from coworkers to vendors to partners.
Strong security and administrative controls with real time access, device and usage visibility
Access and collaborate on files, folders, and file server content without requiring a VPN
Real-time backup of all versions of files with built-in ransomware protection and point-in-time restore
Flexible web-only, local file syncing, file streaming options to fit a wide range of needs
Authenticated users always have access to the files they need, from any device or location

Voice Over IP Phone Systems
LFS Voice Over IP (VoIP) Services is a cloud-based unified communications and collaboration platform. It enables users to be more mobile, more productive and share ideas and content through a single system.
Whether in the office or remote, LFS Unite seamlessly integrates all your communication tools — desktop phones, mobile phones, and computers — into one manageable solution oriented around your employee's needs and workstyles.