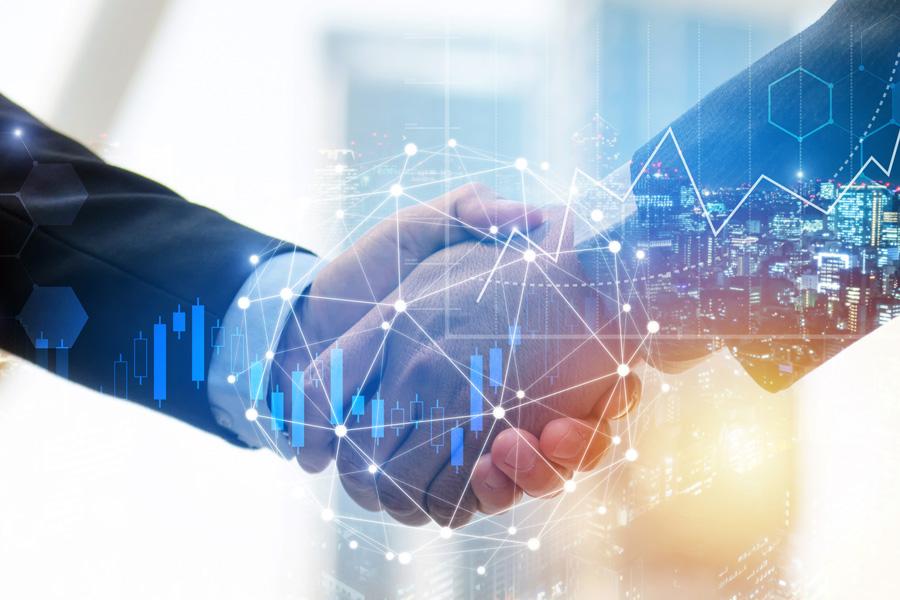 Managed IT Services
Our relationship begins with an evaluation of your current state of technology, including infrastructure, hardware, vertical market business applications and IT vendors. We work with you to identify critical business processes, potential bottlenecks and vulnerabilities, and perform a threat analysis to determine your business risks.
Completing this process allows us to design a managed services technology plan that both satisfies your current requirements and aligns with your long-term business goals.
When we manage your technology infrastructure, LFS becomes an extension of your business — and a true partner. Because our service plans are based on a flat monthly fee allowing you to budget your IT costs annually, we assume both the financial and technical risks in our relationship. This fuels our commitment to continuously identify and deliver solutions that improve your efficiencies and reduce downtime … as a true partner should.

Information Technology Consulting
Leap of Faith Security will always provide the most appropriate solution to both simple and complex networks and issues. Unfortunately, many of our competitors simply attempt to sell whatever off-the-shelf products they might have available. At LFS, IT infrastructure consulting is about relationships, and understanding business practices and processes to identify potential critical points of failure or bottlenecks. This allows us to provide the right solution for the problems or issues your company may be facing — not just selling products.
In many cases, this means replacing a client's current solution with an alternative solution that results in a lower monthly cost or reduction in capital expense. Sometimes a client's existing process or solution may even be working, but they are unaware that an alternative strategic IT solution could significantly improve profitability and/or efficiency. Equally important, they may not have the ability to implement the improved solution without experienced IT consulting guidance.
Maintaining relevance in business often involves modifying or implementing new strategic IT infrastructure solutions. Leap of Faith Security has the expertise to provide the road map to make it happen — without disrupting your critical business functions.

IT Security Assessments
Maintaining the integrity of information and data is imperative. We have experts to assess your data security, determine if there are issues, provide the most effective solutions, and implement the changes in your system.
More than 72% of all cybersecurity incidents today are the result of internal security issues that no firewall or anti-virus could have prevented. Leap of Faith Security can automatically scan your network searching for internal threats that occur behind the firewall. When it detects a potential security breach, an alert is generated and delivers details on the specific threats, LFS will provide a remediation plan that allows a timely resolution to the discovered threats.
Our existing network security assessment includes, but is not limited to the following:
Collects detailed information on every asset, including those not physically connected to the network
Identifies all risks from misconfigurations, network vulnerabilities and user threats
Supports all environments, from on-premise, to remote, to cloud, to work-from-home
Recurring assessments to adapt instantly to change for all clients
Instant as well as monthly reports and remediation plans for your network
Cyber security training and awareness for all staff

Business Continuity & Disaster Recovery
It's no longer a matter of if, but when a real world threat will compromise your business data. Between natural disasters, viruses, user error, and ransomware like "cryptolocker," these threats are becoming ever-present. There is no reason a temporary setback should turn into a permanent failure —  if you protect your organization before disaster strikes. The first step is to implement an IT Business Continuity Solution.
No matter how complex your IT environment may be, business continuity should be simple, fast, and fail-safe. It should work when you need it to – in an instant's notice – locally in your office or from an off-site location. It should prove itself day in and day out on your schedule.
Datto SIRIS is a robust business continuity solution that brings together state of the art hardware with a secure cloud storage capability. The result is a comprehensive backup, recovery, and business continuity solution that gets your business up and running instantly in the event you can't access your data or systems.
SIRIS combines the most important elements of data protection into a single fully integrated package: backup capture and verification, backup restore, and a complete virtual host for business continuity.
Leap of Faith Security will leverage Datto SIRIS to put together a comprehensive service plan for your entire network and data-set, considering key components crucial to your recovery and establish a formal process to be followed to restore your business.

IT Vendor Management
IT vendor management is a discipline that enables organizations to control costs, resolve issues in a timely manner, promote service excellence and mitigate risks to gain increased value from their vendors throughout contract period or life cycle of the business relationship.
Leap of Faith Security has utilized our vendor management skill sets to secure better deals for our clients, saving them thousands of dollars over the course of the business engagement or contract. This has helped our clients meet business objectives, minimize business disruption, and circumvent deal and delivery failure while deriving the most value from their vendors.
For example, we have utilized vendor management to resolve technical issues caused by a clients' Internet Service Provider (ISP) experiencing downtime, CRM/ERP vendors causing downtime, and other issues related to upgrades or patches that have gone awry. Many of these issues lead to lost labor hours. Clients end up paying their workforce for downtime that could have simply been avoided.